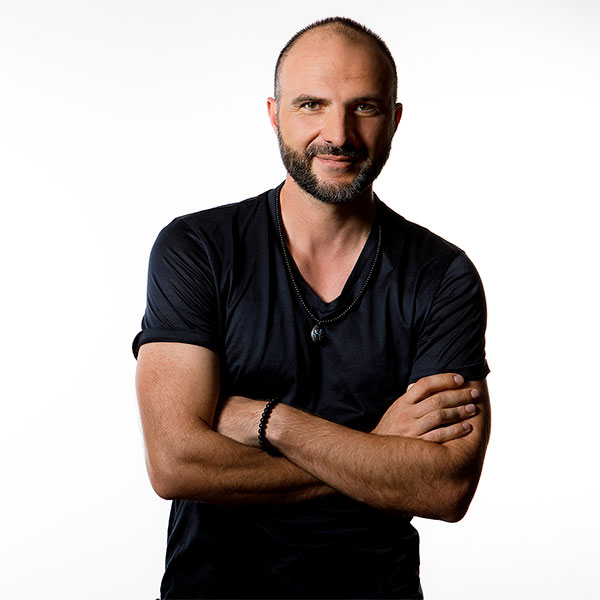 Alan Tsarikaev is a young singer from Vladikavkaz, an important city in the Russian Federation. From an early age he sang in the clubs of his region and attended the Faculty of Art History at the University in the city of Nalcik. In 2010 he recorded his first cd entitled "Metel" and in 2011 he shoots the video of the first single in Moscow, directed by Soslan Makiyev, a very famous actor and director in Russia.
In 2012, in Vladikavkaz, Alan has a fortuitous meeting with Cosimo Vindice, a person who soon becomes very important in his life, so much so that in 2013 he moved to Florence, Tuscany (Italy), and started a new singing path here. which will direct him to an Italian pop musical genre. Cosimo Vindice thus becomes his new producer and immediately involves Giuseppe Tinti - personal manager of Umberto Tozzi, collaborator of Pupo and many other international artists.
Giuseppe Tinti is entrusted with the artistic production of Alan for the realization of the new album, which boasts prestigious international guests, making use of important collaborations, such as that of Raffaele Chiatto - composer, arranger and guitarist of Umberto Tozzi and Adriano Celentano - and Simone Papi - musician and arranger of many Raf hits, Marco Masini, Alessandra Amoroso "Gloria" is the first single, which anticipates the release of the album, played by Alan with Umberto Tozzi: an unpublished version of the hit, sung for the first time in Italian and Russian. The year 2020 is marked by the release of the ironic joint composition Fuori Dal Gregge with the great singer of Italian pop music - Pupo. Edgy and current track on the Out of the Flock pandemic is recorded in Russian and Italian. The artists in their work describe the latest events in the world related to Covid. The single and the music video were released in Russia on September 18 on all digital platforms.
More on: www.alanmusic.com